History of the Cherry Blossom Trees and Festival
Each year, the National Cherry Blossom Festival commemorates the 1912 gift of 3,000 cherry trees from Mayor Yukio Ozaki of Tokyo to the city of Washington, DC. The gift and annual celebration honor the lasting friendship between the United States and Japan and the continued close relationship between the two countries
http://www.nationalcherryblossomfestival.org/about/history/
According to ANN News, Chinese and Korean organizations are offering sponsorship to National Cherry Blossom Festival under the table with this condition - The festival must be renamed to
Asian Festival
.
Chinese say
"The festival shouldn't be celebration only for Japan (- America friendship) but for all Asian."
"Because most of Asian visitors are Chinese"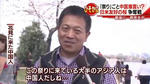 Korea insist
"Cherry blossom was originated in Korea" (Korea Times Feb 19 2016)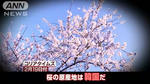 "Main of the festival is always Cherry blossoms came from Jejudo" (Jundo Ilbo Mar 18 2016)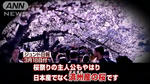 However the ethnocentric offer from China and Korea was declined, President
Mayhew says "You can't change history."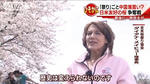 PR