×
[PR]上記の広告は3ヶ月以上新規記事投稿のないブログに表示されています。新しい記事を書く事で広告が消えます。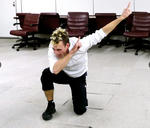 Chris O'Neal came from America several months ago as an entertainer.
He learnt Japanese from Anime, especially NARUTO.
Becoming Ninja is his long time dream, he is going to join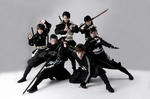 "Tokugawa Ieyasu and Hattori Hanzo Ninja-tai"
and will perform super Ninjer show.
Governer of Aichi in Ninja costume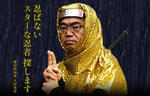 【For foreigners / Wanted ! Full-time ninjas 】
Our recruiting information has been reported in the below articles.
Sorry, we don't have English application page, so please see the below for details.
Application period:Close on Mar.22
Casts:six ninjas
Objective of the group:To promote tourism of Aichi prefecture (Heart of Japan)
Employment status:contract employee
Contract period:May.1, 2016~Mar.31, 2017 (trial period ; Apr,1~30, 2016)
Age:over 18 years old
Working time:Basically 9:00~16:30
※depends on events and location (overtime work possible)
Salary:¥180,000 a month + bonus
Day-off:at least a day per week (basically work on weekends)
Transportation expenses:Paid (your house in Japan~office)
Contents of duties:
・Showing Ninja performance (mainly at Nagoya castle and in various events, including expedition)
・Managing Ninja experience (rental ninja costume, shuriken blade throwing)
・Omotenashi (hand out leaflets, taking photos with guests, guide of tourism of Aichi)
・Promotion Aichi in various media (TV/radio/newspaper/magazine)
Our ideal candidate as a ninja :
Acrobatic skills or special skills of martial arts, stunts, and so on are preferable. English skill is also needed. Those who wants to communicate with a lot of people, utilizing their own performances, friendly and popular among the children, likes Japanese culture, interested in ninja, and wants to success in the world.

Those who wants to work as a ninja in Aichi prefecture from overseas, you can apply for ninja audition by sending resume (photo required, nationality, career, skills, reason for application) via e-mail by Mar.22. The first screening is documentary examination, and final is audition (interview and demonstration of your performance) which will be held in Aichi on Mar.30. We're afraid you have to come to Nagoya in your own pocket...for the interview, and we appreciate if you could understand it's necessary to live in Japan(Nagoya) at least for 1 year (Apr.2016~Mar. 2017) when you'll be adopted as ninja. It means you'll need working visa and residence card.
If you have any questions, please contact us. Thank you.
E-mail: info@aichi-ninja.rdy.jp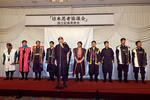 A "ninja council" has been set up by mayors and governors from around the country, who ditched their office wear in favour of ninja gear to launch the new initiative, the Japan Times reports. Officials are hoping that global interest in the mysterious figures will encourage people to visit Japan. It's a "subject that always comes up whenever we go abroad to promote tourism," says Hiroshi Mizohata, former head Japan's Tourism Agency. The council wants local authorities and tourism bodies to put the ninja front and centre - a position the stealth assassins historically tried to avoid, the report points out. It will also be holding ninja-related events.
http://www.bbc.com/news/blogs-news-from-elsewhere-31796692
Japan Ninja Council
http://ninja-official.com/
If you are serious historical Ninja researcher, don't expect much. It's only for tourism.
But Japanese explaination of "What's Ninja" on their web site is pretty accurate (for now).
They don't hesitate to admit that the images of Ninja we have were mostly fabricated in Edo period.
Although they still intend to make Okuse Heishichiro look autnority. His Ninja book is full of fictions created by himself.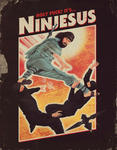 What is this?